Optimize Performance and Productivity while Reducing Cost
At EMF, we offer Remote & Mobile Workforce Solutions customized for your business. Our solutions support your employees who need to be productive while they are out of the office. From the CEO/President/Owner to the new parent whom the company can't afford to lose, keep them in touch with the office, no matter where they are.
To stay efficient and productive, employees need access to the same data and applications on the road as they do in the office. With Remote & Mobile Workforce Solutions from EMF, they can bring the power of their desktop with them. Employees could:
• Get up-to-the-minute mobile access to email, calendars, contact lists and files;
• Have mobile access to your corporate network, information stored on your server and in shared files;
• Automatically synchronize data between desktop, laptop, PDA, and more.
With a powerful set of resources, we can provide services at every step: strategic advice before you buy, implementation, and ongoing support.
EMF's Remote & Mobile Workforce Solutions are designed to provide secure, simple-to-use, and cost effective support for your Remote & Mobile Workforce.
Contact EMF for more information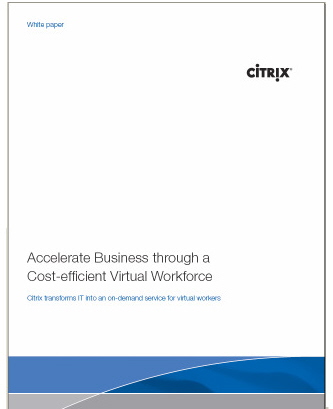 Download a complimentary white paper "Accelerate Business through a Cost-efficient Virtual Workforce".